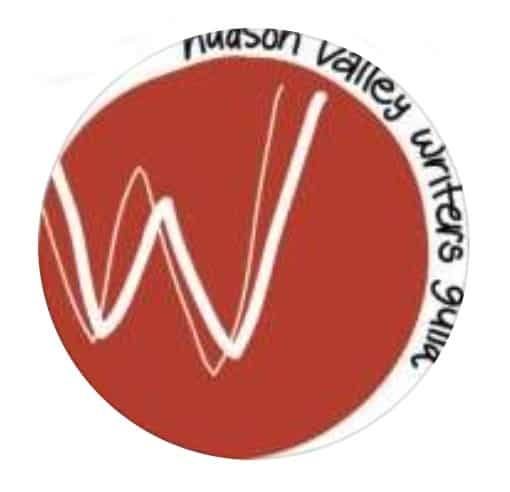 Thanks to Hudson Valley Writers' Guild for Their Support!
A shout-out to the HVWG.org for their support of ThinkingFunny21. You can see our event promoted on their site. Many thanks.
Please check out their publications and newsletter by clicking here. And check out the HVWG's member profiles and available books by clicking here. They also have helpful resources for writers at this link.
There history can be found on their "about us" page.
The Hudson Valley Writers Guild supports the efforts of writers in all genres by sponsoring readings, workshops and contests and providing a number of valuable resources for the entire literary community. Though our headquarters is in Troy, New York, we serve Albany and Schenectady, as well, along with outlying suburbs and towns in New York's Capital Region.
Through the work of volunteers and partnerships with other organizations, the Guild hosts a number of annual programs while pursuing new and vibrant ideas of members and community residents. Membership dues, along with a small amount of grant money each year, fund the Guild's activities.
Details
The Hudson Valley Writers Guild (HVWG) was established in 1983 to enable writers to help themselves and one another, to create bridges between area writers and their communities, and to increase regional publishing opportunities for writers. Guild members include poets, fiction and non-fiction writers, journalists, playwrights, screenwriters, editors, and supporters of literary activities. HVWG provides an active and committed creative network for writers, and also serves as a forum to share common concerns, focus on common issues, and provide constructive critical forums for creative development.
HVWG regularly sponsors writing workshops and readings by area writers. Its most recent book publication is an anthology entitled Peer Glass in which over seventy regional writers are represented. HVWG works cooperatively with the NYS Writers Institute and partners with the Arts Center of the Capital Region. A partnership was initiated in 2003 with the Albany Institute of History and Art (AIHA), and writing workshops have been held there since.
HVWG programs have been held over the last several years at area bookstores, art galleries, Boscov's, and public libraries in Albany, Bethlehem, Colonie, and Schenectady. Successful gatherings and readings by local writers have been held at The Sage Colleges, Albany International Airport, and the Albany Institute of History and Art. Partial grant support for selected events and activities has been provided by Albany City Arts Program and Community Arts Grants / NYS Council on the Arts. Additional past collaborations include the former Albany-Schenectady League of Arts with whom the Guild partnered for two years in producing its ARTWORK Conference's literary and writing component.
HVWG is a volunteer, non-profit association. Planning and activities are overseen by an active, diverse Board of Directors in a committee structure. The Guild has recently celebrated its 20th anniversary. Over those years, HVWG has offered courses and workshops for writers and published a high quality literary magazine, Groundswell. The Guild Press has regularly published books by local writers. The current HVWG Board of Directors is committed to continuing an active program of events. To keep costs down, volunteer members carry out most activities. When finances allow, the Guild employs part-time staff or consultants to assist with activities. Over the last six years, HVWG has sponsored student interns from Siena College, University at Albany, and The Sage Colleges.
Continued growth is expected. HVWG's membership base is strong, program offerings for members are numerous, and public presentations by local writers are many and varied. Most importantly, HVWG contributes to the creation of the audience, literary programs, and means of expression necessary for quality literature to thrive.