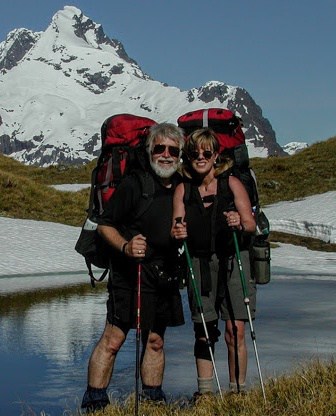 Dave Master to Moderate the Storyboarding and Animation Discussion at ThinkingFunny21
Dave Master has trained many artists and animators, and he is well-known in his professional circle as a person who "pays it forward" to help others to achieve their artistic and personal potential. We're pleased to announce that he will be participating in ThinkingFunny21. Click here to register.
Master's professional experiences converge at the nexus of arts and technology; classrooms and careers; learning and mentoring; social networking and individual expression. His work and teaching have been influenced by many mentors, and he is quick to give them credit and express his gratitude.
"My longtime mentors come from a pantheon of animation luminaries and supporters of my animation program," Masters said, "and they included the Jay Ward studio producer, director and the voice of Bullwinkle, Dudley Do-Right among other animated characters. Also, Bill Scott and his on screen sidekick June Foray, the voice of Rocky the Flying Squirrel and many other Looney Tunes, Hanna-Barbera and Disney characterizations were extremely helpful."
People familiar with the art, craft, and business of animation know these names, but even those of us outside the industry can recognize some of his other teachers and supporters, including animator, writer and director Chuck Jones. Jones brought to life the characters Wilie E. Coyote, Bugs Bunny, Daffy Duck, and many others. Frank Thomas and Ollie Johnston, two of the "Nine Great Old Men" of legendary Disney animators, also helped Dave with their sage guidance. Thomas and Johnston were a part of the teams that created memorable and comedic moments in films such as Pinocchio, Bambi, Peter Pan, Lady & the Tramp, Dumbo, and more.
Masters has worked at the middle school, high school, university, and career training levels of education. His experience in designing curriculum and managing learning environments in classroom settings and evolving what he has learned "in the trenches" to virtual online networks is unparalleled. His ability to bridge the gaps between K-12 education and the college and career environments is born out of his experience as Director of worldwide Artist Development for Warner Bros. Animation Studio and his experience as Chair of Trans-disciplinary Learning at Cal Poly University, Pomona.
His wide-ranging experiences have challenged him to develop programs in a myriad of disciplines and cross-disciplinary settings. He has worked in the traditional arts and is a pioneer in moving that discipline into the digital arena and integrating it into the language arts, sciences and mathematics. While Master's high school animation program and Social networking exploits are known worldwide, he also is proud of his explorations and experience working with the Botany Society of America, the National Academy of Sciences, the Navajo Nation, and the Air Force Research Lab. Dave has brought his considerable expertise to developing diverse programs that address the preservation of Native American culture and language to high school creating digital representations of mathematics and science projects.
Master's long list of honors include his appointment to the National Fine Arts Standards commission in Washington D.C.; being honored with the International Animated Film Society's June Foray Award, for "significant and benevolent impact on the art and industry of animation;" the National Technology Teacher of the Year award; and the LA Music Center's prestigious Bravo Arts Educator Award. Before retiring, Dave was the recipient of the SMPTE (Society of Motion Picture & Television Engineers) Eastman Kodak Gold Medal for his many contributions in developing distance video conferencing and online training programs. These programs were lauded for advancing the educational process of teaching animation to learners of all ages. Master was the first animation educator to receive the award in the forty-two year history of this award.
After his retirement Master has focused full-time on his interests that previously only filled his weekends, holidays, and Summer vacations: backpacking with his wife, gardening, hiking in the hills surrounding his home, environmental advocacy, progressive political causes and spending time with his friends, family and especially his 3 granddaughters (and of course employing Covid precautions).